PDF
Medallion Software Technology: PyGTK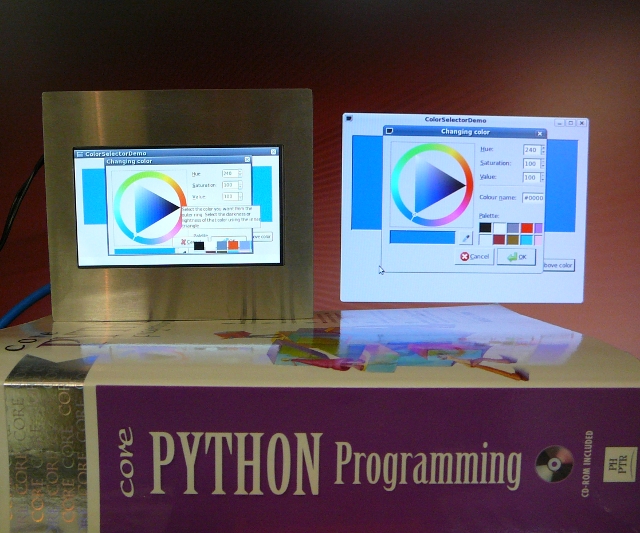 Video demonstration on YouTube
HOW EASY IS DEVELOPMENT?
We've simplified the process to 4 steps:
develop your Python-GTK application on a PC
copy the ".py" file to a USB flash drive
plug the USB flash drive into the Medallion Touch Screen Computer
browse to the file and select it
That's it. We've pre-configured Medallion Linux to launch PyGTK and run your app!
Plus, there are samples preloaded on the computer so you can test it even before writing any code of your own.
SPECIAL OFFER on TOUCH-SCREEN COMPUTERS with PyGTK SUPPORT
As a special offer to Python programmers, Techsol is offering a reduced cost on the TPC-43A wall-mount computer development kit with Python and demos preloaded. By reducing premium support to email support only, Techsol can now enable Python programmers to take advantage of a 30% price break and purchase the development kit for only $875. Contact us soon.
References:
Please read this press release to learn more: Medallion Touch Screen Computers available with Python-GTK support